Tees Valley Mayor Calls For HS2 Contract To Go To Newton Aycliffe's Hitachi
18 July 2018, 07:35 | Updated: 18 July 2018, 07:52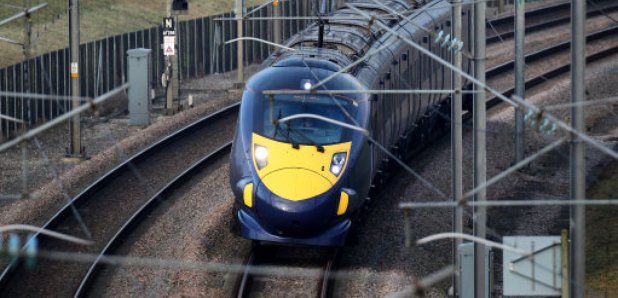 The Tees Valley Mayor has written to the Secretary of State for Transport, to ask he award the contract to build the trains for HS2 be awarded to Hitachi.
Mayor Houchen claims awarding the contract to the company, who have a train building facility in Newton Aycliffe, would be a "monumental vote of confidence in Tees Valley's workforce, world-class supply chain and the wider Northern Powerhouse".
Hitachi is currently in the bidding process for the £2.8bn contract - which would involve building 54 trains for the rail link - but is planning to submit a joint bid, with Bombardier.
The firm say: "By joining together in partnership with Bombardier, we will draw on a huge wealth of UK experience and the best in modern technology – including our pioneering 'bullet train' experience."
Hitachi is bidding to design, manufacture and maintain of a minimum of 54 trains for the UK's new High Speed 2 railway line as part of a joint bid with manufacturer Bombardier.
It's already building a fleet of InterCity Express trains - some of which will enter service on the East Coast Main Line by the end of the year.
Mayor Houchen told us: "The HS2 programme is treated with some skepticism,"
"I think this would be a huge signifier this isn't just about the South - and having the manufacturing hub at somewhere like Hitachi would show an enormous amount of faith in the industry and manufacturing space in the North of England."
But Mayor Houchen has been accused of "jumping the gun" by Shadow Transport Secretary, Middlesbrough MP Andy McDonald:
"[Hitachi] are very well placed, but they are part of a bidding process, and that's got to be taken through in an appropriate manner,"
"We'd love to see that work come to Hitatchi... but the Secretary of State can't intervene,"
"There will be other interested parties [in the bidding process], and the mayor is asking the Secretary of State to do something he simply can't do."
A formal tendering process is due to start later in 2018, with the contract awarded in late 2019.