Woman Jailed For Sunderland Teen Murder
1 October 2018, 17:33 | Updated: 1 October 2018, 17:34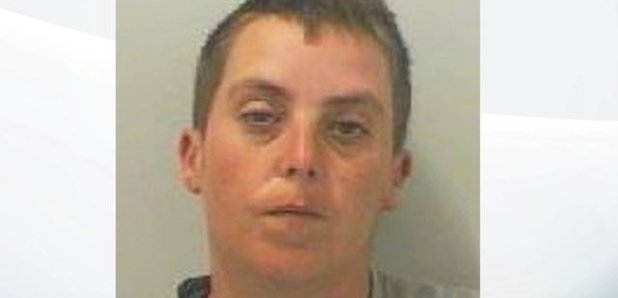 A female football coach who admitted killing a teenager 14 years after the murder has been jailed for life.
Karen Tunmore, now 36, smashed 19-year-old Scott Pritchard over the head with a baseball bat outside his home in Sunderland in 2004, following a dispute over money.
The murder remained unsolved until July this year when Tunmore walked into a police station to confess, saying she could no longer live with the guilt.
In the years before the confession, Mr Pritchard's father, Robert Stacey, had been accused of murdering his own son, spending 16 weeks on remand before the case against him was dropped.
In a statement read at Newcastle Crown Court, Mr Stacey said he received abuse over the accusation for more than a decade and became afraid to walk around Sunderland city centre "for fear of being accused of a crime I did not commit".
He lost his home due to threats accusing him of murder, had a boulder thrown through his window and had been rejected by his family, he said.
He also claimed that he was in a cell for 23 hours a day during his time on remand.
Believing he had killed their son, Mr Stacey's ex-partner Kathleen Pritchard said she had come to hate him and she had become an alcoholic, suffering from paranoia.
The investigation into Mr Pritchard's murder involved 300 police officers taking 1,600 statements and 4,000 documents.
Police said that Tunmore appeared contrite when talking to police and provided details that made her confession credible, including describing how she had dumped the murder weapon in the sea and sold her bloodstained car.
She had been owed £120 by a man named "Ste", who was in turn owed £120 by Mr Pritchard, Tunmore said.
Drunk on vodka and alcopops, she asked "Ste" to drive her to Mr Pritchard, who was walking on crutches outside his home.
She threatened to use her baseball bat to break his other leg when he did not provide her the cash, and smashed him over the head when he laughed at her.
As he slumped on the wall injured, Tunmore continued to beat him on the top of the head, causing catastrophic brain injuries.
She told police that she confessed to authorities with the support of a friend, following an attempt to kill herself and an admission that she had been haunted by voices urging her to murder again.
She had a history of convictions including drunk and disorderly, public order offences, affray and carrying a blade.
She was jailed with a minimum term of 17 and a half years.
Mr Stacey was seriously ill at the time of the trial and did not attend court.