The Toby Henderson Trust
4 October 2018, 16:00 | Updated: 4 October 2018, 16:08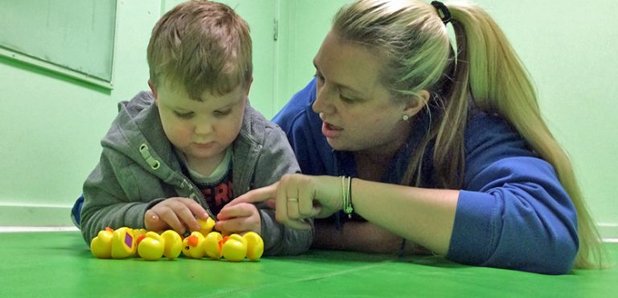 THE TOBY HENDERSON TRUST
The Toby Henderson Trust is a centre for children with autism in Northumberland and North East England. The team support over 370 children and young people every year.
The charity was set up by parent, Lesley, who found that very little support was out there for her son, Toby, when he was diagnosed with autism. Lesley opened the doors to the centre to help parents make their own decisions about how best to support their children.
The charity provides a range of services and support for children with autism – including specialist sensory work, holiday play schemes, as well as counselling and a social group support for children and young people up to the age of 21. They also provide information, advice and support for the whole family.
The Toby Henderson Trust is a vital service for children like Lucas. He's four years old and was completely non-verbal when he first joined the charity. At that point in his life, his mum and dad hadn't heard him say a single word. Lucas initially gave very little eye contact, played mostly on his own and barely noticed anyone else in the playroom with him.
After weeks of sessions at the centre, Lucas is now able to communicate with others – constructing sentences and responding to simple questions. He even runs into the playroom looking for his play-worker!
Global's Make Some Noise will fund the 'Intensive Interaction for Children with Autism' project, which creates and delivers tailored support for children aged two to seven who have recently been diagnosed with autism, using specially designed interactive playrooms and activities to stimulate communication.
To find out more about The Toby Henderson Trust, visit the charity's website here.
To donate to Make Some Noise click here