The Most Romantic Gesture in the North East!
The day after Valentine's Day, we recieved a call from a woman claiming her husband was 'The Most Unromantic Man in the North East'. We weren't convinced until we found out her husband, Michael, had compared their relationship to his dangly bits.
"The card read went something along the lines of, we're good together but even if we fall apart, we always come back together eventually"
Immediately we knew we had to do something about this, so we got Michael (AKA The Most Unromantic Man in the North East) on the show and we set him a challenge. Could he reform his ways?
He spent a weekend around the North East declaring his love for his wife, Emma, thinking it would be the end of it!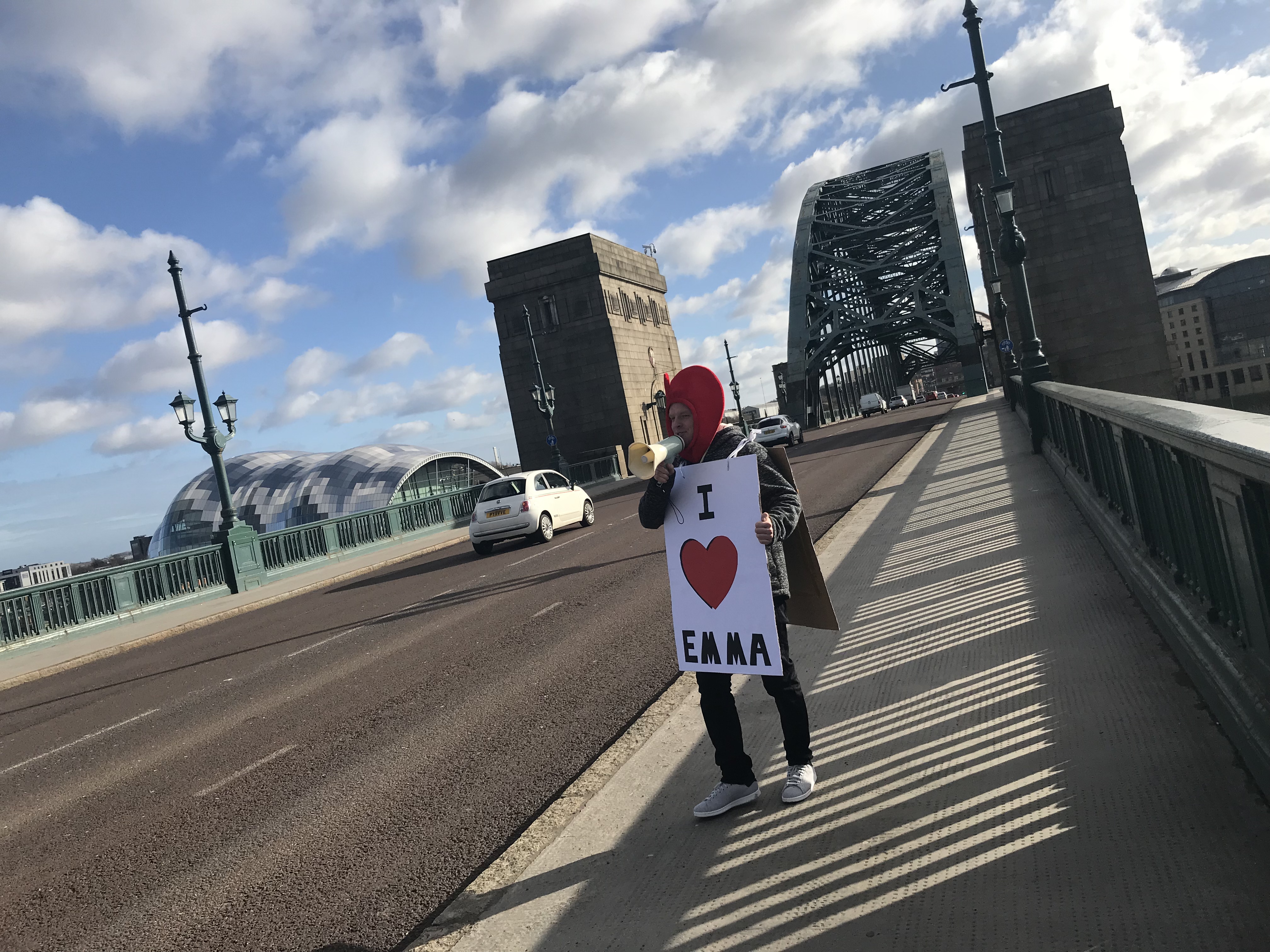 Well of course that was too easy for us... so we organised something even bigger! Michael and Emma thought they were off to dinner at The Alchemist Newcastle for a delicious meal but little did they know the whole restaurant was in on the stunt.
If the voices of The North East Rock Choir didn't make you well up, we don't know what will! Goodluck to anyone trying to pull off something this romantic next Valentine's Day...
Justin & Kelly x