10,000 Expected At Great North Swim
8 June 2018, 06:11 | Updated: 8 June 2018, 06:14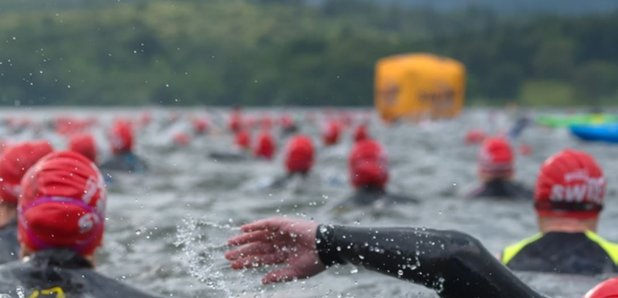 The Great North Swim returns to Windermere for the next three days.
The event's at its new home at Brockhole.
10,000 people are expected to take a dip at the open water gala.
Many of those taking part are raising money for worthy causes close to their hearts. Dumfries surgeon, 61-year-old Fanus Dreyer decided to take up the challenge following his own battle last year. Fanus was diagnosed with lung cancer and underwent a lobectomy, the removal of half a lung, followed by chemotherapy.
Fanus said: "I was well prepared for the physical consequences of surgery and how long that recovery would take, but I wasn't prepared for the emotional and other effects of chemotherapy and its side effects."
"Only a few months after surgery I signed up to the Great North Swim as a long-term goal, that would keep me mentally focussed in my recovery.
"Before my operation, I was a keen outdoor swimmer, and had swum 2 miles at both the Great North and Great Scottish Swims. I hope the one mile distance is a realistic goal and it's given me something to aim for and look forward to."
34-year-old Natasha Langthorne from Lytham St. Anne's is tackling this year's Great North Swim after her husband was diagnosed with non-Hodgkin's Lymphoma in November.
Inspired by her bravery, fourteen of their friends and family, including sister-in-law Sarah, have now signed up to take on the event with them and will also fundraise for Macmillan.
Natasha has been supporting on the side-lines for many years but this is her first time in the water: "My husband has always done the Great North Swim for as long as I can remember, as a personal challenge. Last year my step-son Charlie also took on the 250m for the first time. They both love being in the water.
"David had promised him that he would take on a longer distance with him in 2018, but we realised when he got diagnosed that it wasn't really going to be possible. I really wanted the children to be able to do all the things that they would normally do.
"It's a massive psychological challenge for me, I don't even like getting my face wet!"
Great Swim Director Alex Jackson said: "We're really excited to be staging our first event at Brockhole this weekend. The new location is a great opportunity to take the event to the next level.
"As the largest and most well established swim series in the UK, Great Swim offers an unparalleled open water event experience. The safety of our participants is our number one priority, and first timers can be assured that our safety experts and kayak team will be with them every stroke of the way."