£100k In Budget For Eden Project North
30 October 2018, 07:34 | Updated: 30 October 2018, 07:36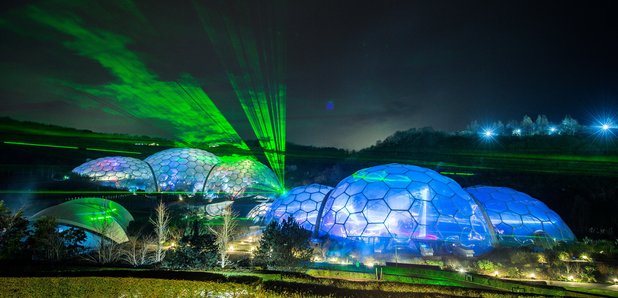 £100,000 was pledged to develop the Eden Project in Morecambe during Monday's budget.
The people behind the plan need funding to one day bring the world class attraction the town.
They've promised to creat a 21st century vision of what a seaside resort should look like.
David Morris MP said: "I am elated, I have been to see the Chancellor on a number of occasions about this project and had asked for some initial funding to help the project progress.
"I am delighted that the Chancellor has backed me and our area by giving his support for Eden, this is now the start of the Eden Project becoming a reality in Morecambe and Lunesdale."
Earlier this year, it was confirmed by Eden Project International that a new attraction in Morecambe would be "feasible".
Now comes the long road of actually funding it.
Si Bellamy - from Eden Project International - said: "We think this is an amazing, incredible vision for a 21st century seaside - to reimagine what that looks like.
"But to get it to the next stage beyond feasibility obviously we need funding - public, private and donations, philanthropy.
"And we need champions. And local people to come together. And wider regional and national supporters to say we believe in this project and we want to come to Morecambe."