122-Year Old Steam Engine Restored
13 April 2018, 07:25 | Updated: 13 April 2018, 07:27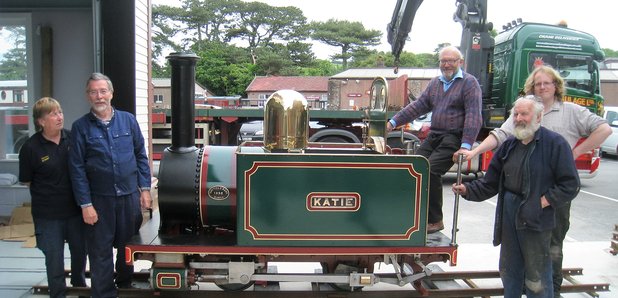 A 122-year old steam locomotive is returning to use on the Ravenglass and Eskdale Railway.
'Katie' has been subject to a 36-year long restoration.
David Rounce, Manager at the Ravenglass Railway Museum, says: "We are proud and excited to be welcoming Katie back into steam and look forward to the 6 May when she will be available for all to enjoy and appreciate once more. It has been an extensive restoration programme that has been generously funded by the Ravenglass & Eskdale Railway Preservation Society Trust and we would like to extend our sincere thanks to all who have been involved."
Katie is an 0-4-0 steam tank locomotive and was built in 1896 by the engineer Sir Arthur Heywood for use on the Duke of Westminster's private railway at his Eaton Hall estate, Cheshire. It worked hard hauling coal and materials around the estate as well as giving rides including to local schoolchildren and even members of the Royal Family.