30,000 People Attend Great North Swim
11 June 2018, 07:06 | Updated: 11 June 2018, 07:09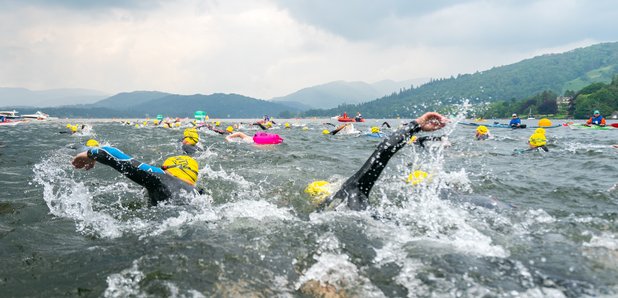 30,000 people turned out for the Great North Swim on Windermere over the weekend.
£155,000 was raised for the event's official charity partner, MacMillan Cancer Support.
Richard Leafe, Chief Executive of the Lake District National Park said, "We've been delighted to partner with Great Swim to stage this simply fabulous event.
"It's great to be able to introduce so many existing and new swimmers to the delights and benefits of open water swimming in the Lake District National Park."
Great Swim Director Alex Jackson said, "It's been an incredible weekend and we're delighted with the success of our first event at Brockhole.
"We estimate around 30,000 swimmers and spectators have visited the site over the last three days to enjoy a range of brilliant activities in the sunshine."
Blue Peter presenter Lindsey Russell, tackled the two-mile distance on Friday. Posting on Twitter she said, "Just completed my first 2-mile open water swim in beautiful Windermere. Absolutely shattered and can't feel my arms, but it's done and I loved it!"