35 Year Old Fell Run Record Broken
10 July 2018, 06:34 | Updated: 10 July 2018, 06:36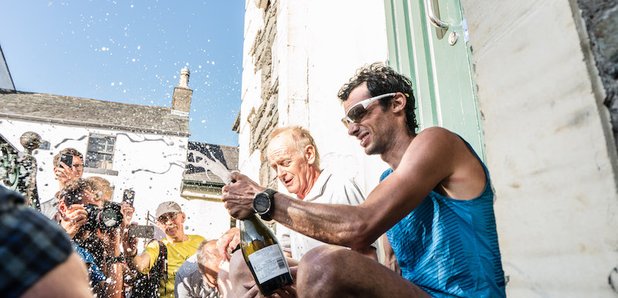 The record for the Lake District's 'Bob Graham Round' has been broken.
Runner Kilan Jornet went up and down 42 fells in just under 13 hours.
The Catalan beat a time that'd stood for more than 30 years.
Kilian said: "It has been hard, but very exciting. I've had the Bob Graham Round in mind for a while and finally I had the chance give it a try and I've realised how amazing the time was that Billy did thirty years ago. It has been a beautiful day out in the mountains together with all the runners who came and helped pace me. I would also like to thank Billy who came to cheer me on, and everyone in Keswick. You can really feel the love for fell running, and I couldn't be happier to have completed this round!".
The round was established in 1932 when the runner Bob Graham ran the 42 fells in less than 24 hours. The challenge became a part of the local culture with the founding of the Bob Graham Round Club, whose membership is made up of those who have matched the founder's achievement.
It wasn't until 1960 that anyone dared to try it again and since then many have sought to join the club. In 1982, Billy Bland, a local runner, completed the course in 13h53, a record that has stood firm for the past 35 years.