£3m To Fix Cumbria's Potholes
26 March 2018, 06:26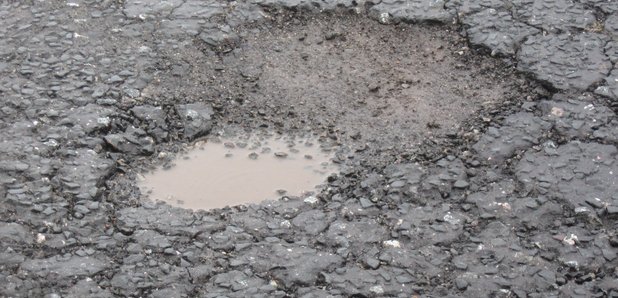 Nearly three million pounds extra is going to be spent on fixing Cumbria's potholes.
It's from a national £100m pot, to help fix damage caused by Storm Emma - in addition to the £120m already set aside for the usual pothole work.
Across the country, the money will see around seven million potholes filled in.
Transport Secretary Chris Grayling said: ""People rely on good roads to get to work and to see friends or family.
"We have seen an unusually prolonged spell of freezing weather which has caused damage to our local roads.
"We are giving councils even more funding to help repair their roads all road users can enjoy their journeys without having to dodge potholes."
The Government is also investing more than £900,000 in innovations using connected vehicles to help councils more efficiently manage and plan maintenance works. These trials will ultimately help provide councils with data to enable them to repair potholes before they occur as well as maintain their other assets more effectively as part of their asset management plans. This will help prevent further potholes and other road defects occurring over time.
The Department is also providing £30,000 to the Association of Directors of Environment, Economy, Planning and Transport to work on technological and innovative improvements to future-proof the local road network.