4 Hour Target For Serious Road Repairs
12 April 2018, 06:21 | Updated: 12 April 2018, 06:24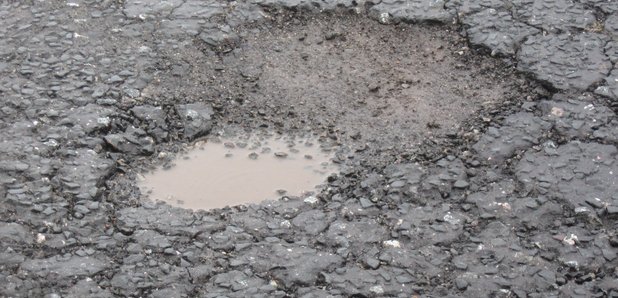 The most serious road repairs in Lancashire could be done within *four hours* of them being reported.
The County Council's going to adopt its Highway Safety Inspection Policy today.
Less serious jobs could take up to three weeks to get done.
County Councillor Keith Iddon, cabinet member for highways and transport, said: "We have inspectors working year-round to check our roads for safety and pick up on anything which needs fixing. Repairs are then carried out by our highways teams, who also respond to problems reported by the public.
"We're proposing to update the policy used by our inspectors to reflect the latest national guidance which places an emphasis on risk. This takes into account two main factors - the chance of someone who is using the road being affected, which is more likely on the busiest roads – and the impact, which is linked to how serious the problem is and its position on the road.
"We're therefore proposing to fix or make safe the most serious problems most quickly – for example we would look to respond to a missing manhole cover on a busy A-road or motorway with 4 hours - and allow more time to respond to other issues which are less likely to have an impact, for example a slightly sunken drain on a quiet rural road."