40% Of Car Accidents Due To Faulty Tyres
10 April 2018, 13:56 | Updated: 10 April 2018, 13:59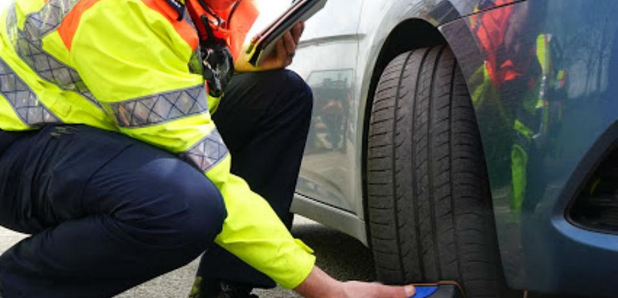 Lancashire's firefighters are teaming-up with colleagues in Cheshire, to help cut the number of deaths and injuries caused by common faults on vehicles.
In a national project being trialled in the North West, Highways England is working with fire and rescue services to offer things like free tyre safety checks.
Nearly half of all road accidents are caused by tyre-related problems.
The goal is to reduce the number of people killed or seriously injured on England's motorways and major A roads by 40 percent by 2020 - with a focus on tyre safety making an important contribution.
Stuart Lovatt, Highways England's Road Safety Lead, said: "Highways England and fire and rescue services have a mutual interest in reducing the number of incidents caused by poorly-inflated or damaged tyres which could be picked up by simple and regular checks."
There were 80,000 tyre incidents on England's network of motorways and major A roads between 2013 and 2015, while 27% of vehicles have at least one illegal tyre, according to Tyresafe.
Tony Crook, an Area Manager at Lancashire Fire and Rescue Service, said: "We attend over a thousand road traffic collisions each year and some of these could have been prevented if the vehicles involved were fitted with legal tyres.

"Our firefighters see first-hand the dangers of driving poorly-maintained vehicles and we hope that this new partnership with Highways England will result in preventing crashes and even saving lives."