50 Years Of At-Sea Nuclear Deterrent
14 November 2018, 08:16 | Updated: 14 November 2018, 08:20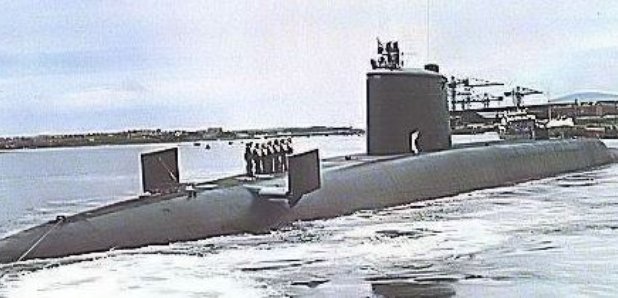 It's half a century since Barrow-built submarines started carrying the UK's nuclear deterrent.
HMS Resolution took to the water armed with Polaris missiles in 1968.
Since April of the next year, the country's had a constant at-sea nuclear-armed sub.
The First Sea Lord is at a reception at Westminster this afternoon marking the milestone.
Mr. Woodcock said: "This is a great opportunity to put Barrow's extraordinary expertise and service to the nation in the national spotlight as we salute the world-skills of those who have designed and constructed every one of the deterrent submarines that have patrolled without a break for almost 50 years.
"Some of those currently employed on the Dreadnought programme are the descendants of Furness workers who built and launched many different types of vessels at the yard throughout its history that has stretches back to before the First World War.
"We also pay tribute to the Royal Navy submariners who will take the boats to sea and maintain a vigilance that is essential to our security.
"It is worrying that, in these times of international stability, there are those who wish to see our continuous at sea deterrent eliminated. We must be unified in our support of CASD to ensure the safety of our citizens and the security of our allies for years to come.
"But it is with a certain pride that we look back on the past 50 years during which our continuous at sea deterrent has kept us safe, and we look forward to the future knowing that the new generation of submarines can do the same for our nation."