£5m A590 Roundabout Could Mean New Homes
18 September 2018, 09:24 | Updated: 18 September 2018, 09:26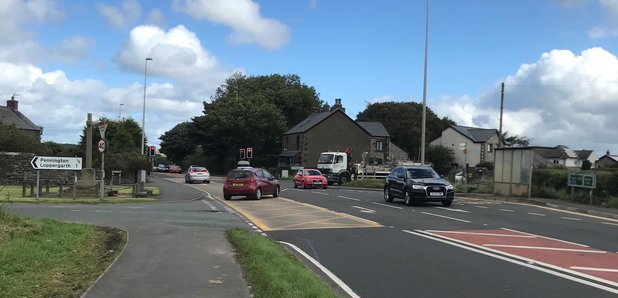 Another junction on the A590 will be made safer, with a £5million roundabout.
A public consultation's started on the Highways England plan for Swarthmoor.
When it's finished, more than a thousand new homes could be built nearby.
Locals can look at the proposals at the Memorial Hall on Thursday afternoon.
Jonathan Reade, Project Manager at Highways England, said: "The new roundabout on the A590 could help bring major economic benefits to the area, including over 1,000 new homes, and we're now at the stage of beginning detailed development for the plans.
"We want to find out what drivers, local residents and workers think of our proposals so that they can have a real impact on influencing how the plans develop.
"We'll be at the Memorial Hall on Thursday afternoon and evening and we're encouraging people to drop in at any time to speak to us, find out more about the plans and let us know what they think."