Abseilers To Examine Jubilee Bridge
8 December 2018, 06:22 | Updated: 8 December 2018, 06:23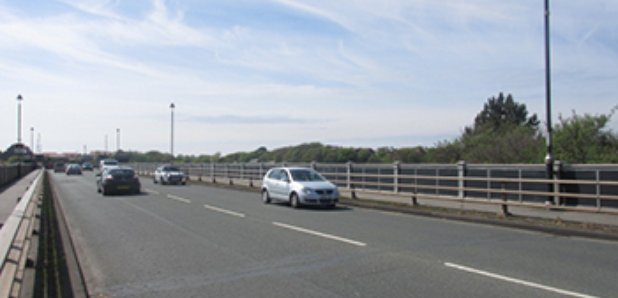 People in Barrow will see contractors abseiling down the side of Jubilee Bridge over the next few weeks.

They're inspecting the historic crossing ahead of the second part of a £4.5million repair job.
A statement from Cumbria County Council continued: "Phase 1 of the programme, involving repairs to the concrete under-carriage, re-waterproofing the bridge deck and resurfacing the road and footways, was completed in October 2018.
"Now preparations are underway for the second and final phase of the works, which will involve steelwork repairs and painting over the full length of the bridge.
"A key part of this preparatory work requires a full and thorough inspection of the underside of the bridge to identify any repairs required to the structure.
"Traffic will flow as normal during this period and no disruption for bridge users is expected while the inspection takes place over the next two weeks.
"Specialist ropes access contractors will be abseiling from the footway and climbing up from boats to get within touching distance of every piece of the historic structure for a detailed inspection.
"Their findings will give Cumbria County Council's engineering consultant and contractor time to prepare designs of any repairs required to the structure, and help ensure that the bridge continues to be a reliable link between Walney and Barrow for many years to come."