Ali Brings Disruption to Cumbria's Roads
19 September 2018, 13:12 | Updated: 19 September 2018, 13:14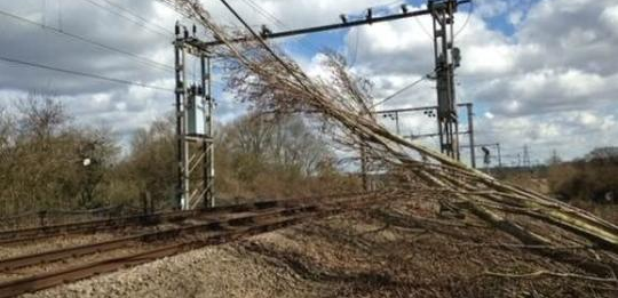 Police are urging people to take care in the current high winds following a number of reports of disruption across Cumbria.
Most of the problems caused by the weather appear to be in the north and west of the county, with reports of a number of falling trees causing hazards.
Superintendent Mark Pannone said: "We are getting a high number of calls about disruption, with trees down on some roads.
"We would urge people to be aware of their surroundings and take care.
"We would ask drivers to leave themselves plenty of time for travelling and to monitor local radio and websites for any travel information.
"Our advice to drivers is to slow down and to drive to the conditions you face."
Incidents reported so far include:
Fallen trees in Queensway, Carlisle;
A tree down in Scaw Road, High Harrington;
A fallen tree in Southey Street, Keswick.
The A66 has been closed both ways to high sided vehicles from the Penrith junction of the M6 to Scotch Corner.
Supt Pannone added: "Cumbria Constabulary and our partner agencies, including Highways England and Cumbria County Council, will respond to incidents, prioritising the incidents based on their impact."
Before starting your journey, please check your route.