Appeal To Find Missing Man 14 Years On
11 July 2018, 10:16 | Updated: 11 July 2018, 10:19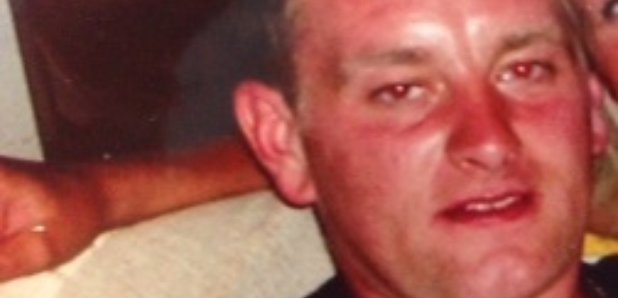 Football fans might have crucial information to finding a man from Fleetwood who vanished in the Canaries 14 years ago.
Kevin Ainley disappeared from a part of Playa de las Americas in Tenerife in June 2004.
England were playing France in the Euros that day - and police in Lancashire want supporters who were on their holidays or expats to think back whether they saw him.
Kevin was last seen leaving a Chinese buffet in 'The Patch', which officers say would have been very busy with potential witnesses.
Garry Fishwick, Review Officer at Lancashire Police, said: "I appreciate the length of time that has now passed, but every year that comes and goes is another year of unanswered questions and diminished hope for Kevin's family who are desperate for information.
"Kevin was well known by his friends and family for being a lively personality and we find it difficult to understand he's simply disappeared without a trace. Somebody knows something."
Kevin's sister Gemma Brooke, said: "I struggle more on the anniversary now as it's been so long and each year that passes is a hurtful reminder that things lay unanswered. I can't comprehend that 14 years can go by and we are no clearer on the circumstances surrounding Kevin's disappearance.
"Someone has the answers but chooses to keep it to themselves. Will we ever know? It's a dull ongoing pain we face."
Anyone with information is asked to contact police on 101, quoting reference LC-20180706-0371.
Alternatively Crimestoppers can be contacted, anonymously, on 0800 555 111.
***
Kevin's last known movements:
- Around 6am on June 13th 2004: It is believed Kevin is involved in an altercation with an unknown number of door staff at the Café Del Moar. Kevin leaves the venue in the direction of the Altamar Apartments where he was staying.
- Mid-afternoon on Sunday June 13th 2004: Kevin and his flatmate visit Merlin's Chinese buffet in the area of the resort known as 'The Patch'. He leaves the restaurant on his own in the direction of the Sportsman bar, where he was working as a promoter. At this time he is believed to be wearing a blue Ellesse tracksuit.
- Monday 14th June 2004: Kevin's dad receives a call from one of Kevin's friends expressing concern that he hasn't been seen.
- Monday 21st June 2004: Kevin's mum reports him as missing to police.