Appleby Horse Fair Begins
7 June 2018, 07:06 | Updated: 7 June 2018, 07:07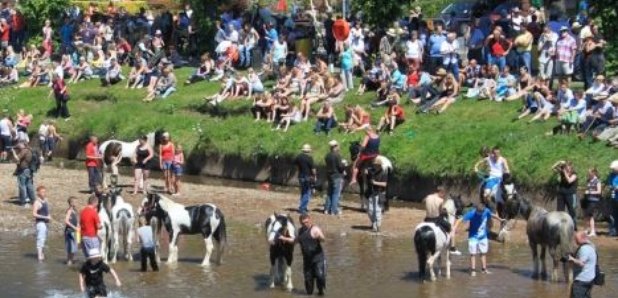 The Appleby Horse Fair officially gets underway today (Thursday).
Tens of thousands of people will descend on the Cumbrian town for the annual Gypsies and Travellers gathering.
Cumbria Police is asking drivers to take care with horse-drawn trailers and caravans on the main roads.
A statement from the force read: "There'll be lots of slow-moving vehicles and horses on the county's roads today ahead of Appleby Horse Fair.
"Please drive slowly and carefully so everyone can complete their journey safely."
The busy days are expected to be Friday, Saturday and Sunday.
The RSPCA will have officers out in force to make sure horses brought to the market are being properly cared for.
The animal charity's Chief Inspector Rob Melloy said: There's nothing else as big as Appleby for us from a staffing or multi-agency point of view.
"The RSPCA has officers caoming from all over England and Wales to ensure animal welfare is a priority at the event.
"It's a great - and after several years, long-standing and successful - example of everyone working together towards the same goal."
Plenty more information on the event can be found on its official website.