Award For Officer Who Tackled Man With Axe
7 December 2018, 11:31 | Updated: 7 December 2018, 11:35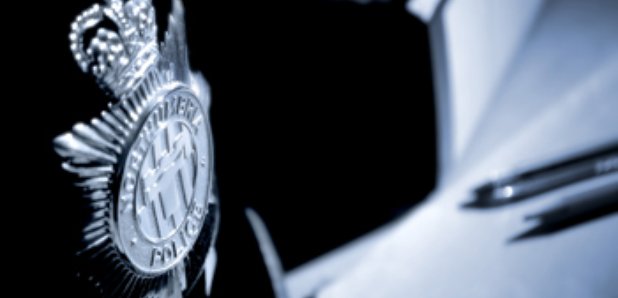 Sergeant Kevin Milby's been given the Chief Constable's Commendation.
A police officer who single-handedly tackled a man stood in the street covered in blood and armed with an axe is to receive a Chief Constable's Commendation.
Sergeant Kevin Milby is to be commended for his bravery after responding to reports from numerous members of the public of a man carrying an axe and covered in blood in Dalton in Furness.
Sergeant Milby confronted the man, Timothy Nickson, urging him to put down the axe but he instead entered a nearby shop. The police officer followed Nickson inside before single-handedly physically restraining and handcuffing him.
Further investigation found that Nickson had, shortly before his arrest, forced his way inside an address and attacked a man with the axe, causing life-threatening injuries.
The incident took place in June 2017. Nickson was jailed for seven years in November after admitting wounding with intent.
Inspector Paul Latham said: "Sergeant Milby showed courage and calm professionalism in confronting a clearly dangerous man who had already shown a willingness to use a weapon.
"With members of the public close by, this was clearly perilous situation. However, Sergeant Milby's swift and decisive actions brought the incident to a safe conclusion.
"The Sergeant's actions that day are a great credit to the whole Constabulary."