Badger Family's Death "Almost Certain"
17 April 2018, 17:52 | Updated: 17 April 2018, 17:55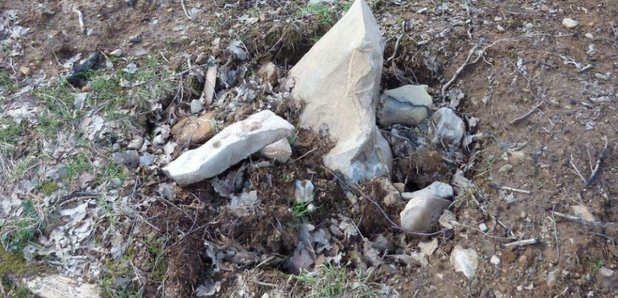 A badger sett in South Cumbria has been found blocked up by rocks, "almost certainly" causing the death of the family of badgers that lived there.
Staff from the Cumbria Wildlife Trust made the discovery at the Foulshaw Moss Nature Reserve, where the entrance and exit had been filled.
Police are investigating.
Under the Protection of Badgers Act 1992, in England and Wales, it is an offence to wilfully kill, injure or take a badger (or attempt to do so), cruelly ill-treat a badger, dig for a badger, intentionally or recklessly damage or destroy a badger sett, or obstruct access to it, cause a dog to enter a badger sett or disturb a badger when it is occupying a sett.

David Harpley, Cumbria Wildlife Trust's Conservation Manager who discovered the sett had been blocked up, said: "Cumbria Wildlife Trust looks after and restores nature reserves so that wildlife at risk of becoming extinct from the county or have been persecuted like badgers, have a refuge, away from modern methods of managing land which can harm wildlife.
"So for someone to trespass on to our nature reserve, away from permitted footpaths is shocking and upsetting.
"Blocking up the sett will have almost certainly caused the badger family to suffocate. We have reported this crime to the local Wildlife and Crime Police Officer."

Tom Howarth, Rural and Wildlife Crime Officer for Cumbria Police, said: "Cumbria Police have received a report from Cumbria Wildlife Trust regarding disturbance to a badger sett on their Foulshaw Moss Nature Reserve.
"Interfering with a badger set is an offence which on prosecution can lead to six month imprisonment or an unlimited fine.

"The Foulshaw Moss site is of significant importance to wildlife on a national and international scale.
"Cumbria Police would request anyone with information relating to wildlife crime at this location or persons witnessing suspicious activity to contact us 101.
"If you believe an offence is ongoing at the time of your call, dial 999."