Barrow MP To Host Brexit Q&A
6 December 2018, 06:24 | Updated: 6 December 2018, 06:26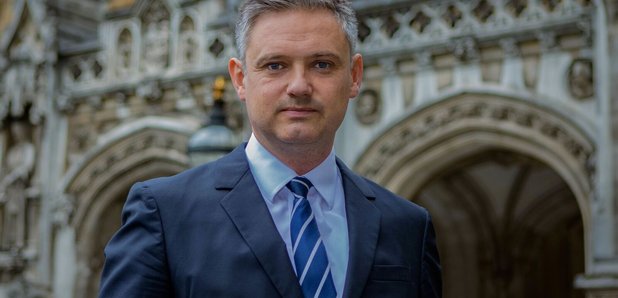 John Woodcock will outline his views ahead of next week's vote
Barrow and Furness MP John Woodcock will be outlining his views to constituents in a two hour Brexit Q&A today.

The session will focus on Brexit, where constituents can raise issues that might concern them from the impact on local business to the consequences for defence.

The Q&A will take place at Barrow's Tesco Extra store on Cornerhouse Park this Thursday, 6 December, between 4pm and 6pm. All are welcome to come along.

John is keen to follow this up with a special Facebook Live session this weekend where he will field yet more questions from constituents. Further details of this will be announced later on this week.

Speaking ahead of the session, John said:
"Brexit will have a massive impact in whatever form it happens and many are understandably saying the proposed deal negotiated by the Prime Minister is a long way from what they were promised in the referendum. I am going to be listening closely to the five days of debate in the house, but most importantly I want to hear from my constituents so I hope as many people as possible will come down or send in their views via email or on Facebook."