Barrow's RNLI Rescues Stricken Ferry
1 April 2018, 06:16 | Updated: 1 April 2018, 06:18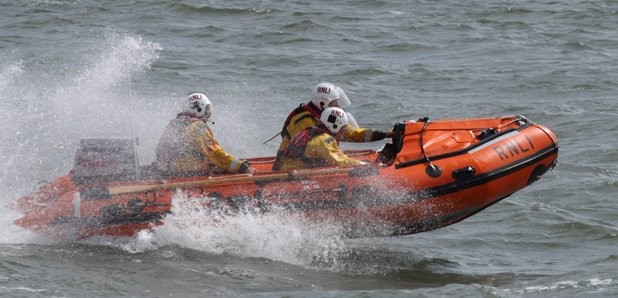 12 people had to be rescued from a small ferry service this weekend, after it broke down between Roa Island and Piel Island.
Barrow's RNLI crew was called out to the Walney Channel at around 3pm on Saturday.
Inshore lifeboat 'Vision of Tamworth' quickly arrived on the scene where its crew made several trips back to the lifeboat station to transfer the passengers - who were cold but unhurt, to safety.
The lifeboat then towed the stricken ferry to its mooring.
Barrow's crew launched 23 times last year, rescuing a total of 35 people.
The RNLI has taken the opportunity to remind people visiting the coast this Easter to "respect the water".