Bill Bryson Supports Cumbria Clean-Up
9 May 2018, 17:35 | Updated: 9 May 2018, 17:38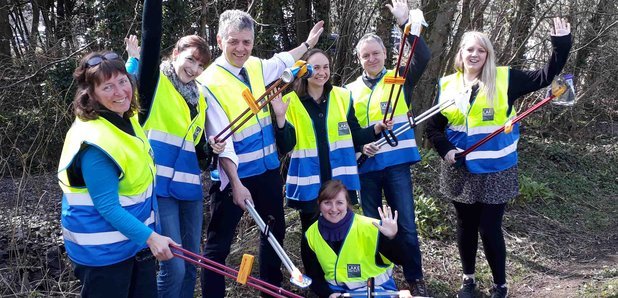 Travel writer Bill Bryson has thrown his support behind efforts to clean up Cumbria this summer.
The author is supporting the 'Great Cumbrian Litter Pick', organised by Friends of the Lake District, taking place across the county on July 6th.
Mr Bryson - best known for travel books like Down Under and Notes From a Small Island, said: "As a lover of the Lake District, I am filled with admiration and gratitude for the heroic people who give up their time to pick up others' careless litter and keep this treasured landscape lovely.
"It's a shame it has to be done, but God bless them for doing it.
"I have to say I am appalled to hear that you have to do a litter pick on Scafell Pike. What is the world coming to? I hope the day is a huge success."
Nearly 20 local schools, villages, towns and organisations from right around Cumbria have already signed up to the clean-up.
Ruth Kirk, Landscape Engagement Officer with Friends of the Lake District said: "We're hoping that thousands of people of all ages and all communities will rise to the challenge and show their support, getting involved either as a group registering a community litter pick in their area or as an individual, signing up to join and organised event.
"We're also holding a competition, with a prize of a Landscape Grant of at least £1,000 to be spent in the district which hosts the most litter picks: Eden, Carlisle, Allerdale, Copeland, Barrow or South Lakeland."
More details are
here
.