Bin Wagons Decked Out In Poppies
2 October 2018, 10:04 | Updated: 2 October 2018, 10:10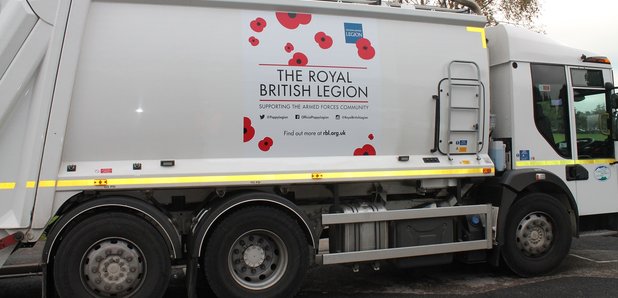 South Lakeland District Council's come up with a unique way to mark 100 years since the end of World War One.
It's bought poppy signage for its fleet of bin wagons.
The council says it's the only authority in the country to do it.
Councillor Dyan Jones, SLDC's environment portfolio holder, said: "We are extremely proud to be joining the nation in remembering this significant moment in history with such a unique scheme.
"The impact of the First World War was far reaching and touched the lives of so many, including local communities across South Lakeland.
"All those years ago, and in conflicts since, ordinary people have done extraordinary things to protect the country's values and freedoms that we enjoy today."
A Royal British Legion spokesperson added: "We are proud to see our logo on SLDC vehicles, the first such vehicles in the country to be 'wearing' their poppies with pride.
"Working with organisations such as SLDC on initiatives like this helps raise the profile of the RBL, which is invaluable.
"This year's fundraising total in Cumbria is over £530,000. This money will go towards the charity's national total of £46m, to continue the vital work of delivering practical life care and support to the Armed Forces community."