Blue Green Algae Confirmed In Lakes
5 July 2018, 07:24 | Updated: 5 July 2018, 07:27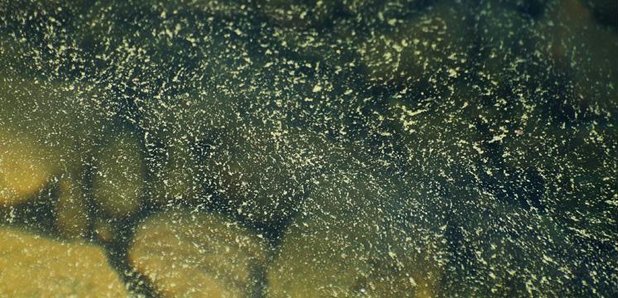 The Environment Agency's warning that blue-green algae's been spotted at three Lake District locations.
The toxic blooms have been confirmed in Ullswater, Coniston and Killington Lake.
It causes rashes in humans and can make people ill if swallowed.
It's harmful to animals - farmers are being told to keep livestock away and pet owners should be careful too.
Jim Ratcliffe from the Environment Agency says: "As always, if people see any environmental impacts due to dry weather, such as fish in distress, or Blue Green Algae, please report it to the Environment Agency incident line on 0800 80 70 60 open 24/7, so we can investigate and take appropriate action to protect people and the environment.
"If our sampling confirms Blue Green Algae is present in a lake or river, we inform the landowner, and they are encouraged to take the necessary steps to inform users of the water, by way of posters, notices or other means.
"The Environment Agency continues to work with water companies, business and farmers across the country to provide advice, helping to balance the needs of water users and minimise impacts on the environment of any dry weather."