Bluebird Will Return To Coniston
13 November 2018, 12:18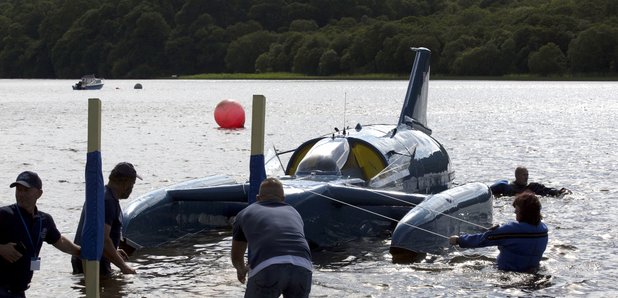 Iconic powerboat - Bluebird K7 - will return to its spiritual home of Coniston Water next summer.
The legendary craft was lifted from the lake bed in 2001.
34 years earlier, famed pilot Donald Campbell was killed as the vessel flipped during a waterspeed record attempt.
Following years of work, Bluebird ran at 150mph on the Isle of Bute earlier this year.
It's slated to take to Coniston again between the 19th and 28th of July.
Anthony Robinson, chairman of the working group and a Bluebird K7 team member in 1967, said next year's relaunch at Coniston would attract worldwide interest with a festival of events planned.
Following the trials and decommissioning, he said Bluebird would be ready to go into the purpose-built Bluebird Wing of the Ruskin Museum in the heart of the village.
Mr Robinson said: "The restored Bluebird K7 will be an inspirational exhibit to all who view her in the Ruskin Museum, especially the younger members of our society, who can learn from and be inspired by both the craft's marvellous historic achievements and the bravery of her iconic pilot Donald Campbell, who drove her, and the engineering skills of the team who have restored her."
An application will need to be submitted to the Lake District National Park Authority (LDNPA) for the proving trial event to permit an exemption to its 10mph speed limit byelaw.
The authority says it also requires a "thoroughly considered public event plan".
LDNPA officials say they are committed to supporting the return of Bluebird to Coniston.