Bonington Backs Scafell Repairs Appeal
16 October 2018, 10:01 | Updated: 16 October 2018, 10:06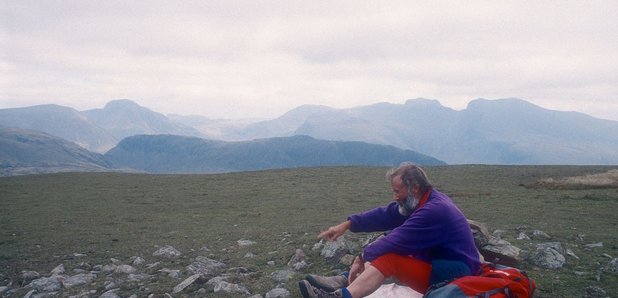 Legendary mountaineer Sir Chris Bonington is back a campaign to repair Scafell Pike.
The Lake District Foundation is trying to crowdfund £17,000 to fix up paths - eroded by tens-of-thousands of walking boots over the years.
Sir Chris and his family live in Cumbria - he says everyone should enjoy the fells, but not at the cost of the environment.
Sir Chris said: "Everybody should be able to enjoy the stunning fells of the Lake District, but it's vital that enjoyment doesn't come at a cost to the fells themselves. Scafell Pike stands proudly as England's highest mountain and understandably attracts thousands of people every year who want to add it to their list of outdoor achievements.
"While erosion makes getting to the top of any mountain more problematic, it can also result in people leaving the pathways and causing further damage. It is therefore correct for charities like the Lake District Foundation to raise the profile of the issue.
"Work must be done to not only reduce the risk of harm to walkers, but to the mountain itself. I'd strongly urge people who love the Lake District, and indeed mountains everywhere, to give whatever they can afford to help this important work to be carried out. I know time is of the essence, so please do whatever you can."
Lake District Foundation Director Sarah Swindley said: "It's great that we've won the support of Sir Chris Bonington. His list of personal achievements makes him England's best-known mountaineer; and with good reason! To have a figure of his stature support this campaign is such great news and we hope his endorsement will lead to even more generous donations to enable this important work to be done. The iconic Scafell Pike is not only England's highest mountain but a war memorial for the nation. It's therefore a fitting time for our campaign, with 2018 marking 100 years since the end of the First World War."
People can donate online via this crowdfunding website.