Bowness Cinema Could Be Redeveloped
6 June 2018, 10:33 | Updated: 6 June 2018, 10:41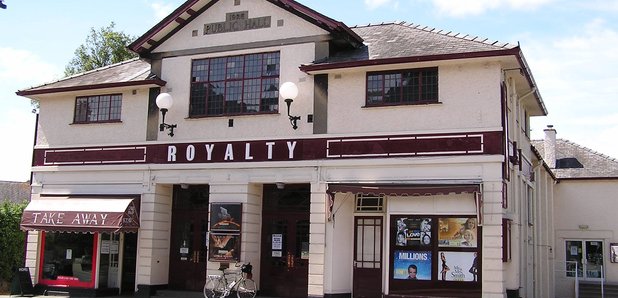 There's anger that the Royalty Cinema in Bowness could be knocked down.
A report on potential development sites says it's "deteriorating" and "detracts" from the quality of the area.
The Lake District National Park is consulting on the plans and says a cinema would be included in any potential redevelopment.
Elizabeth Bagnol lives nearby and says it offers a nostalgic cinema experience: "For the main feature to be told 'you can have stalls or balcony' - it's a bit charming, it's a bit quirky, it's a bit old-fashioned."
Elizabeth added she's disappointed by the rush to modernise: "We're maybe turning off some of the visitors who come here. We're in danger of upsetting and disenfranchising the people who live here because they want to stay here because of what it is. It's just such a shame.
"I think we're in danger of actually tearing down what people think of when they think of the Lake District to make it modern. We're not a modern place, we're not a big city."
Hanna Latty, Strategy and Planning Policy Leader for the Lake District National Park, said: "The Royalty Cinema in Bowness is owned by South Lakeland District Council (SLDC). As part of the Lake District National Park's current Local Plan review and public consultation, SLDC submitted the site to be considered as an allocation for potential future development.
"In 2017 the Lake District National Park assessed 290 potential sites that were put forward as part of the Local Plan review, including the Royalty Cinema. The results of the site assessments are currently being shared with the public as part of an eight-week consultation. We welcome and encourage people to submit comments about the proposed site allocations and policies through our online survey, or find out more at one of the drop-in sessions currently being held at locations across the National Park. All comments submitted through the survey will be reviewed and used to make any further changes to the proposed Local Plan, which will be shared again by early 2019.
"The assessment of the Royalty Cinema site found that the existing cinema building is deteriorating and detracts from the quality of the Bowness Conservation Area in its current condition. It is considered that the site could be redeveloped for a mix of uses, such as retail and tourism, improving the quality of the existing offer in what is a primary shopping area. However, it is important that a cinema use is retained on the site as this is a community facility and visitor attraction. Consideration would need to be given to the scale of any redevelopment so it does not harm neighbouring amenity or the character of the Conservation Area."
View the Royalty Cinema site allocation assessment here.
Have your say on the Local Plan here.
More information on the Local Plan can be found here.