Bradley Wiggins Accused Of Crossing Ethical Lines
5 March 2018, 12:20 | Updated: 5 March 2018, 12:33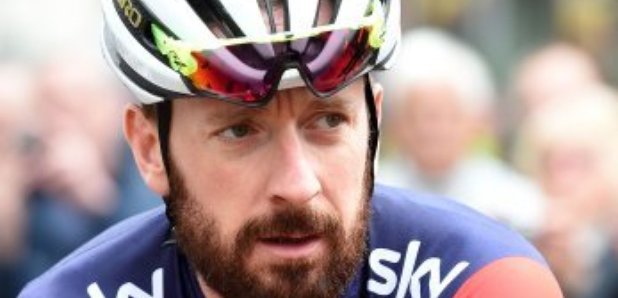 A damning report by the committee has accused Sir Bradley Wiggins and Team Sky of crossing an "ethical line" in their use of the powerful corticosteroid triamcinolone to prepare for races, including Wiggins' historic 2012 Tour de France win.
The report also contains the allegation that Team Sky used drugs "to enhance the performance of riders, and not just to treat medical need". Wiggins and Team Sky have repeatedly denied wrong-doing.
Collins says criminalising the supply of banned drugs would serve has a highly effective deterrent to would-be dopers.
He told Press Association Sport: "Our key recommendation is the power to create a legal framework to really go after those who supply doping products to athletes.
"It would add more rigour to the system. There would be more responsibility on the part of doctors and teams to keep proper medical records, and there would be more surveillance of that.
"Take (Team Sky head) Sir Dave Brailsford's evidence to us. When asked if riders other than Sir Bradley Wiggins could have been given triamcinolone, he said not to his knowledge. So he was not across what was going on in the team.
"Criminalising the suppliers would also help UKAD (UK Anti-Doping) in terms of the investigatory firepower it could call upon. We think it would help everybody."

In response to the report, Prime Minister Theresa May's official spokesman said: "Broadly, we are clear that there is no place for doping in sport. The public should have trust in their sportspeople and have confidence that they are watching them compete on a level playing field.
"On the specifics of the report, it was an independent inquiry by the DCMS select committee and the Government will respond to it in the usual way.
"It's obviously worth noting that Team Sky has refuted the allegations."
Asked whether there was a case for considering whether Wiggins should keep his knighthood, the spokesman said: "That's not something we ever comment on."

Olympic track cycling gold medallist Victoria Pendleton said her heart sank when she read the details of the MPs' report.