Breast Cancer Survivor Says Get Checked
16 October 2018, 06:07 | Updated: 16 October 2018, 06:11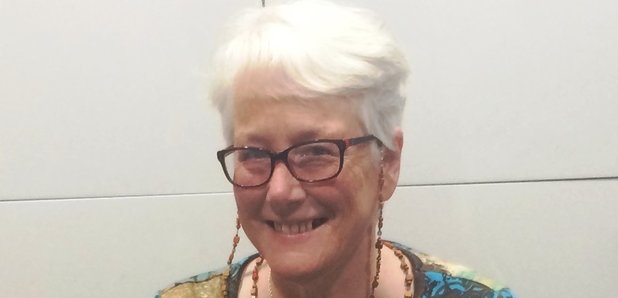 Women around Morecambe Bay are being urged to go to their routine breast cancer screening appointments.
Pamela Morris went to hers and caught the disease early.
Mrs Morris said: "I would say to those who are a bit reluctant or scared to attend – go to your appointment without question. Had I not gone to my appointment I would have not known I had breast cancer and if I had left it, it could have been too late. With cancer you have to catch it early and get it treated. The service at the Royal Lancaster Infirmary was very good and the staff were very supportive."
Take up of the checks is as low as 55% in some areas.
Sue Smith, Executive Chief Nurse and Deputy Chief Executive, UHMBT, said: "Pamela's story is really touching and really emphasises the importance of women attending their breast screening appointments. I was also diagnosed with breast cancer last year following a routine screen and like Pamela, I would urge women to attend their appointments. Breast cancer is the most common cancer in women in the UK. 1 in 8 women will develop breast cancer within their lifetime."
David Wrigley, a GP in Carnforth, said: "As a GP in Morecambe Bay I know about the importance of breast screening and encourage all my patients to take up the NHS offer to them. Catching breast lumps early can make a lot of difference and the NHS will be there to support you if you need further care."
All eligible women aged 50 – 70 are invited for breast screening every three years. Some older (71-73) and younger (47-49) women are also being invited as part of a National Age Extension Trial. Screening is organised according to your GP practice. Once every three years your GP practice will be contacted and all eligible women will be routinely invited.
In 2016/2017 more than 50,000 women were invited to use the service, more than 36,000 attended with 14,000 declining their appointment.