Bridge Diversion Gets The Thumbs Up
6 March 2018, 11:46 | Updated: 6 March 2018, 11:54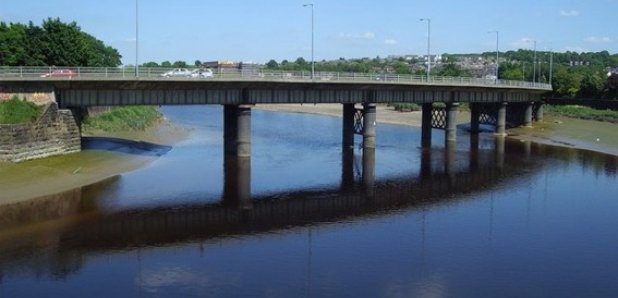 Taxi drivers say the closure of Lancaster's Greyhound Bridge hasn't hit business as hard as feared.
There were predictions of traffic chaos when it was announced it was shutting for six months for maintenance work.

One cabbie we spoke to, Angie, told us worries delays might put her out of a job were unfounded: "I thought it would be horrendous. I thought I would have to give up being a taxi driver.

"It's okay. It's not as bad as I thought it was going to be."

Another taxi driver was pleasantly surprised: "Usually when the County Council organises something it turns out to be a right pile of dog mess. They've actually got something right!"

The crossing shut in late January with the city's one-way system remodeled to allow two-way traffic over Skerton Bridge.

A third cabbie added: "I would say leave it as it is - it's working great."

Greyhound Bridge is set to reopen in summertime.

Refurbishment of the bridge includes: concrete repairs and recasting around bridge joints, replacement of bridge joints, repainting of parapet, piers and superstructure, replacing road surface and footway, and waterproofing the bridge deck.