Businesses Asked To Back Lakes Manifesto
10 April 2018, 11:57 | Updated: 10 April 2018, 12:03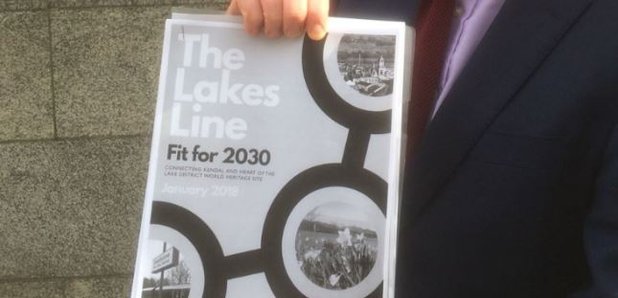 South Lakes businesses are being urged to write to the government, calling for better infrastructure to help the local economy.
Last month
, MP Tim Farron with ministers to discuss upgrades to the Lakes Line, better broadband access and more investment in important roads.
He says his case for the Department for Business, Energy, and Industrial Strategy will be strengthened if more voices are heard.
Asking businesses to back his calls for greater investment in infrastructure in the South Lakes, Mr Farron said: "We have a thriving economy in the South Lakes with a recent study showing it's one of the best performing in the North West.
"However too often our local businesses are restricted from reaching their full potential due to our creaking infrastructure.

"I had a very positive meeting with the minister where we presented our manifesto for the Lakes – focusing on improvements to our poor rail, road and broadband services.

"I want to say a big thanks to Cumbria Tourism and the Cumbria Local Enterprise Partnership whose input was massively helpful in forming our plan.

"To truly reap the benefits of World Heritage Site status, it's vital that we all speak with one voice, so I would encourage all local businesses to write to the minister to back our plans for major investment in our area."