Businesses Asked To Pay For Flood Wall
15 August 2018, 10:24 | Updated: 15 August 2018, 10:31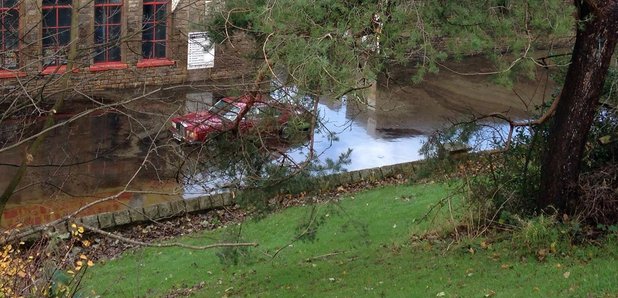 Businesses in Lancaster are being asked to fill a £1million hole in funding for new flood defences.
A wall along the banks of the river Lune to protect Caton Road will cost £9million, but only £7.4million has been secured in funding.
The city council says businesses need to stump up the money, or face a repeat of the devastation caused by Storm Desmond in 2015.
Lloyd Whiteley, Chairman of Carrs Billington Agriculture Operations Ltd, said: "Carrs Billington Agriculture fully supports this initiative to improve Lancaster's flood defences.
"The damage caused to our business in December 2015 was considerable and could easily have been far worse. Since then there have been several "near misses" when the river has risen to near flooding levels.
"If we are to avoid further flooding in the future, it is vital that the river Lune's flood defences are improved and we would urge other businesses located in the affected area to also give their support to the council's scheme."
Coun Janice Hanson, Cabinet member with responsibility for regeneration and planning, added: "This is an important scheme and by strengthening the riverside flood defences will protect one of Lancaster's most important commercial areas.
"We've managed to secure a lion's share of the funding but this still leaves a funding gap.

"Several businesses have agreed to contribute because they realise that they are investing in their own future by preventing future flooding, but we need more to come forward.
"Unless we're able to plug the shortfall the scheme will be in danger of not going ahead."