Calls For Fracking To Be Suspended
29 October 2018, 13:37 | Updated: 29 October 2018, 13:40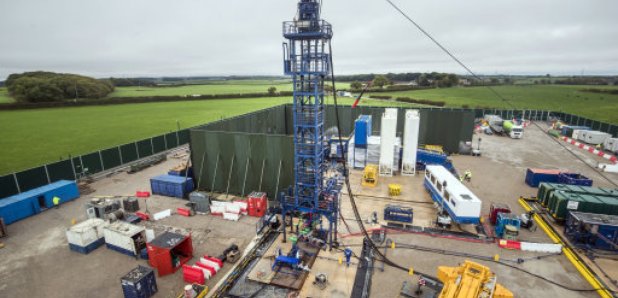 A group of councillors are asking for the government to suspend fracking in Lancashire after another tremor
A group of councillors are asking the government to suspend Fracking in Lancashire.
Lancashire County Council Labour Group has made the demand after the 18th earthquake in 12 days, the latest measured 1.1 on the richter scale.
Cuadrilla have confirmed they've halted operations for a further 18 hours.
Councillors have released the following statement.
Despite claims by Cuadrilla, trying to play down these seismic events as just micro. Caudrilla have stopped fracking for short periods following some of the Earthquakes only to start up again with a few days. However this self-regulation does not appear to be reducing the size or frequency of these Earthquakes.
The Labour Group has put forward the following motion for the next full council:
We call upon the Chief Executive to write to the Prime Minister on behalf of Lancashire County Council requesting that:
1) Fracking on the Preston New Road site is suspended by order of the government.
2) An independent enquiry investigates the Earthquakes being felt within the local area.
3) That fracking is suspended in Lancashire until the independent enquiry publishes its findings.
Cllr John Fillis, Labour Deputy Leader said "These Earthquakes were not happening before drilling started so clearly there is a link with the Fracking on this site. Fracking was shut down at the previous Fracking site near Blackpool due to Earthquakes. It was claimed that these problems had been overcome and it was now safe. It would appear that such claims by Quadrilla are neither sound nor reliable."
"The government who overturned Lancashire County Council decision to refuse Fracking at the Preston New Road site now have to take on this responsibility. The government has a duty to protect local people and suspend Fracking not only on this site but across the county."
"We need an independent enquiry as under self-regulation these seismic events have increased in size and frequency. With Cuadrilla putting profits before the safety of local people. In order to assure local people Fracking should be suspended until the enquiry report has been published to enable everyone to consider its findings."
"This is not just about the Preston New Road, Fracking site. The government is supporting Fracking right across Lancashire and is consulting on changing planning laws to prevent local people and councils from blocking these developments. The people of Lancashire deserve answers to their genuine concerns."