Calls Made For Cumbria's Own Monument
24 April 2018, 14:37 | Updated: 24 April 2018, 14:39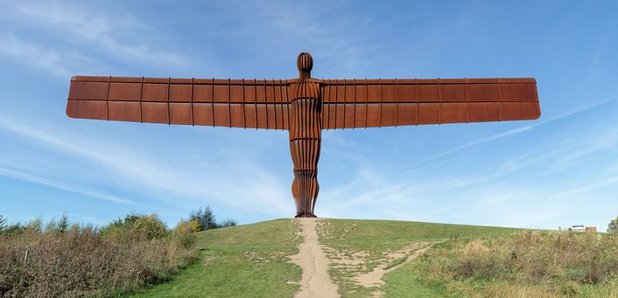 A Cumbrian designer says the north west should have its own monument - like the Angel of the North in Gateshead.
Alison Tordoff's comments follow a recent april fool by Cumbria Tourism, which claimed a "Cucumbria" was going to be built, inspired by the Gherkin in London.
The scheme's being mooted as Anthony Gormley' Angel of the North reaches its 20th anniversary.
Alison, who is based at Windermere's Fidget Design, said: "Joking apart, Cumbria and indeed, the entire north west truly does need and deserve a new iconic monument.
"Maybe it would be a functional building like the Gherkin; maybe it would be just a structural work of art, our own Angel of the North West.
"As we are catapulted into the limelight on an international stage, shouldn't we be celebrating our new UNESCO World Heritage status with our own beautiful sculpture?
"Whatever its form and purpose, design has to be at the heart of the project.
"With an area rich in art and culture it seems like a very natural and appropriate case to make.
Renowned artists and sculptors have lived and breathed the drama of the Lake District for hundreds of years and thought it the best place for their life's work.
"It will take more than just architectural and artistic innovation. We need investment, along with a competition to find the most startling and dynamic piece of work worthy of our region."