Calls To Delay Universal Credit In Barrow
16 October 2018, 15:05 | Updated: 16 October 2018, 15:08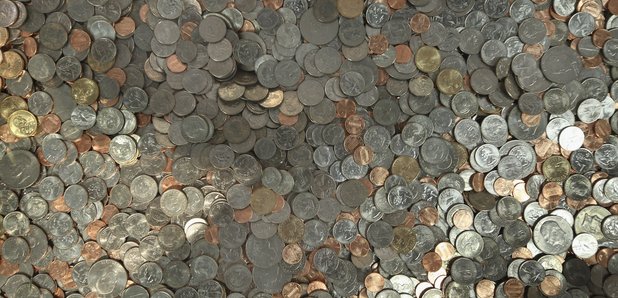 Universal credit is due to be rolled out in Barrow before Christmas
Ministers have been quizzed in the Commons over the roll-out of Universal Credit.
There have been calls for the expansion of new benefits system to be paused, including from two former Prime Ministers and the Church of England.
Recipients have reportedly had to take out emergency loans because of late payments.
MP John Woodcock today pressed the government to consider postponing roll-out of the much-criticised Universal Credit benefit in Barrow because of concerns that claimants could be plunged into hardship at Christmas.
In an exchange with employment minister Alok Sharma MP, John Woodcock said: "Universal Credit is due to be rolled out in my constituency three weeks before Christmas this year, the worst possible time.
"There is currently no certainty over debt relief being provided for the area. Will he at this stage rethink and postpone that roll-out?"
Mr Sharma responded: "Roll-out in Reading, an area that I represent took place prior to Christmas last year and there were no issues.
"I very much hope that it will be the same in his case but I am very happy to have a discussion with him to make sure he is talking to his job centre and make sure that he is getting the comfort that he needs."
Afterwards Mr Woodcock said: "There are legitimate fears that the roll-out of Universal Credit in Barrow on December 4 will plunge many low-income families into hardship at what is supposed to be the most joyful time of the year.
"It is especially worrying because all local advice services and our foodbanks will be closed for the holiday period."
Universal Credit, the government's new benefits system combines six current benefits into a single monthly payment with claims being made online.
Mr Sharma refused to guarantee that no-one will lose out from the switch when pressed by Redcar MP Anna Turley, where claimants face a similar pre-Christmas switch.
Ms Turley said: "Universal Credit is due to be rolled out in Redcar and Cleveland on November 28, just before Christmas, as my Hon friend said. Will the minister today guarantee that the 11,000 households due to be transitioned of which 6,000 have children, will not be financially worse off. If he cannot guarantee that, will he stop the roll-out now?"
Mr Sharma replied: "I would just say to her that Universal Credit is a new benefit, it does simplify the system and ultimately this is about having a system that helps the most vulnerable which is fair to the taxpayer and which is sustainable."