Campaign for 'Poppi's Law' backed by MP
14 September 2018, 07:10 | Updated: 14 September 2018, 08:06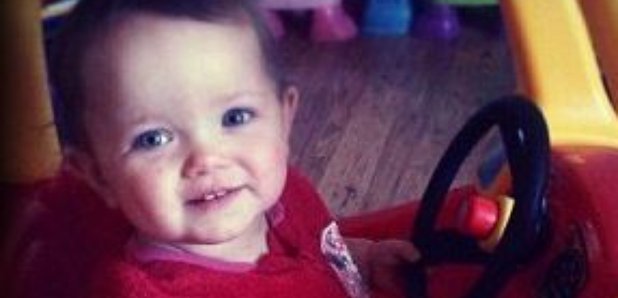 A campaign to improve child protection services after the death of Cumbria toddler Poppi Worthington has been brought forward to a Government Minister by Barrow and Furness MP John Woodcock.
Safeguarding minister Vicky Atkins promised to bring government colleagues together to discuss a proposal by Barrow and Furness MP John Woodcock that would see agencies alerted when vulnerable mothers are due to have a child that may need to be monitored.
The serious case review into Barrow-born Poppi's death noted that mid wives and health visitors seemed unaware of the deeply troubled past of Poppi's mother and failed to register concerns with social services because the child seemed 'superficially healthy and happy'.
Two separate inquests ruled that she died after probably being sexually assaulted by her father in December 2012.
But the review noted that the catalogue of trauma in the mother's background ought to have been taken into account by agencies who could have given the child greater supervision.
Poppi's mother had been sexually abused as a child and had previously had one of her children removed. Another of her children had been the subject of a child protection order.
Mr.Woodcock is campaigning for expectant mothers to be included in a data sharing system which currently sees doctors and nurses automically alerted to the background of any child in care who turns up needing medical attention.
He said: "The background of Poppi's mum was about as troubled as it gets and it is crazy that there is no system in place to make sure that relevant information showing she might need more support and monitoring is not automatically made available to the mid wives and health visitors making decisions about the environment the child is being born into. Proper sharing of information between agencies could have saved little Poppi - we owe it to her memory to fix this so no more children slip through the net like she did.
"I was really pleased that Victoria Atkins immediately recognised the need to try to address this problem together with the other ministers in the education and health departments who have responsibility for the information sharing that goes on between the NHS and social services.
"There is a long way to go but I am looking forward to working with them and will not rest until we have done something to make it less likely that other children will be failed in the way that poor Poppi was."