Cancer Charity Offers Hypnotherapy
31 August 2018, 06:10 | Updated: 31 August 2018, 06:12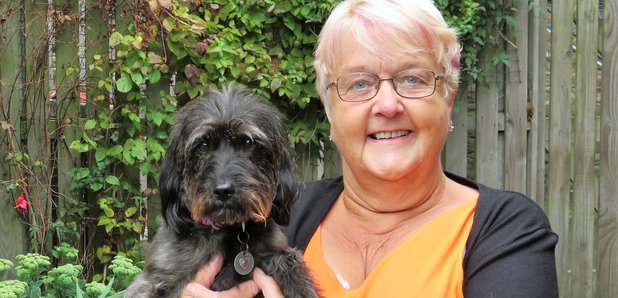 Cancer patients in North Lancashire and South Cumbria can now consider hypnotherapy part of their treatment.
South Lakes-based charity CancerCare's making the option available to sufferers.
Melissa Fox, a care-worker who lives in Barrow, first turned to her local CancerCare centre for help while recovering from breast cancer.
The hypnotherapy she received to help her cope with the fact she'd had cancer also helped her to deal with a severe alcohol problem.
Melissa, who has a daughter and three young grandchildren, said: "I felt fine even during my treatment for breast cancer but I had a lot of anxiety afterwards and, due to some other personal problems, I was drinking too much."
Before opting for hypnotherapy treatment, Melissa, who has recently been given the 'all clear' from breast cancer following her treatment five years ago, was drinking heavily to escape from her own negative thoughts.
But she now believes that the process has given her a second chance at life and says her hypnotherapist, David Faratian, helped her realise that there was a lot to live for.
Describing the treatment, Melissa said: "David taught me various methods for coping with how I was feeling and behaving […] we visualised situations where I might have had a drink and [Mr Faratian] helped me to react differently."
Mr Faratian recommends hypnotherapy as it "has a very good track record in helping people to deal with any limiting belief, behaviour, or emotion they were not born with."
When asked about what her life would have been like if she had not received hypnotherapy treatment, Melissa said: "I don't think I would still be here if it wasn't for David and the hypnotherapy."
CancerCare's Barrow office is at the Trinity Church Centre in the town centre and offers free hypnotherapy, counselling, and aromatherapy massages, amongst other therapies to those affected by cancer.