Cat Smith Welcomes "Canal Quarter" Plans
3 April 2018, 05:00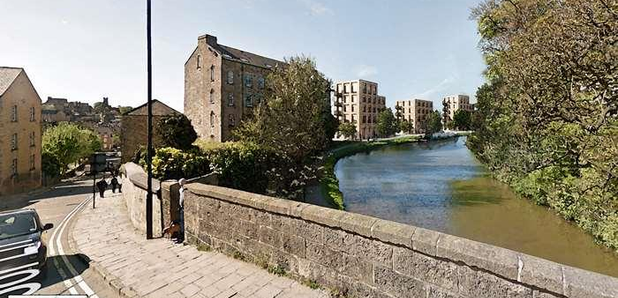 Lancaster's MP has welcomed multi-million pound plans for the city's "Canal Quarter" - formerly known as the Canal Corridor, being brought back to square one.
The City Council is going to hold a public consultation about its ideas for the area, which would have less focus on shops - and more on homes, parking, leisure and the arts.
Cat Smith told Heart: "It's important that we all have a say on how we want to transform our city.
"I believe that the city council is committed to engaging with the community and wants to create a vibrant development that will bring regeneration, jobs and prosperity.
"It's critical that the city gets it right. There's always going to be differences of opinion over such a huge and important scheme, but the council is determined to create an innovative and exciting proposal that serves everyone, from the youngest to the oldest in our community."
The city council announced last week that its ambitious plans to transform acres of prime land and buildings are being re-shaped after extensive discussion.
After working alongside its commercial advisors and following months of detailed assessment with its development partner, British Land, the parties concluded the previous plan should be withdrawn, due to too much focus on it being a primarity retail focussed development.
As high streets nationwide struggle, the council deemed it too much of a risk to the taxpayer.
Councillor Janice Hanson, cabinet member with responsibility for planning and regeneration, said: "We have a huge obligation to get this major development right. We'd very much like to thank British Land for the considerable expertise they have brought to this highly complex process up to this point, but we have agreed to conclude our partnership.
"While the city council remains absolutely committed to the regeneration of the site, the new proposal will be a different scheme, one which supports greater multi-purpose use and is easier to deliver.
"We now want to bring forward for the people of Lancaster an exciting transformation that delivers on everyone's ambitions for this great city. This includes working with partners to achieve our aspirations for high-calibre arts and culture provision."
An overall plan will be agreed "as soon as possible", with hopes that the development to be delivered in visible stages.
Work could begin in 2019 - two years earlier than the previous scheme would have begun.
A report setting out the council's proposals will go before a meeting of the full council on April 11th.
Further details are
here
.