Chef Prize Created In Matt's Memory
1 October 2018, 07:39 | Updated: 1 October 2018, 07:40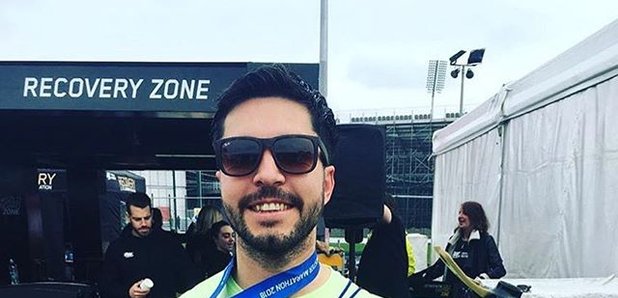 An award's been created in memory of Kendal chef Matt Campbell, who died after collapsing near the end of the London marathon earlier this year.
The tragedy prompted people across the country to "Finish for Matt" - the charity runs raised tens of thousands for the Brathay Trust.
The Craft Guild of Chefs will present the "Extra Mile" prize to one of the ten finalists up for National Chef of the Year tomorrow night.
David Mulcahy, vice-president of the Craft Guild of Chefs, explained why the award is so special to National Chef of the Year: "We wanted to recognise the work of Matt Campbell, and of our 10 dedicated finalists.
"Throughout the competition, we've been looking at every element of the chefs' work, not only when competing but in the part they play as ambassadors for our industry.
"As the most prestigious chef award, we recognise the role NCOTY has in inspiring all those who work in hospitality and celebrating the positive work that goes on to attract and retain talent, promote culinary skills and encourage sustainability.
"I feel honoured to introduce this award and am looking forward to revealing our first winner next week."
Chair of judges Gary Jones has overall responsibility in finding the 2018 Matt Campbell Extra Mile Award winner.
He said: "In recent years there has been a lot of discussion about creating positive environments in modern kitchens, and how senior chefs support the youngsters around them.
"It's vital that we work together to ensure we are truly nurturing the next generation to succeed in our industry. The National Chef of the Year is a key part of this mission with its long list of ambassadors, judges and competitors who always go the extra mile to develop their teams and steer the industry forward towards a sustainable future."