Chinese Visitor Boom For The Lakes
17 September 2018, 05:49 | Updated: 17 September 2018, 06:05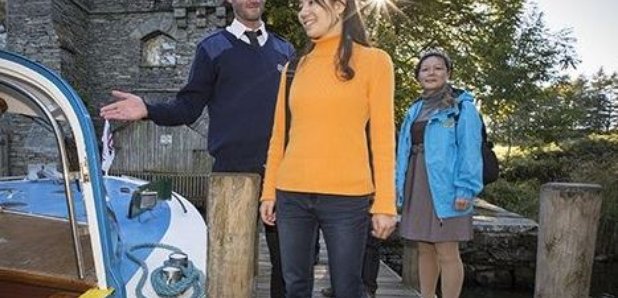 The Lake District's popularity with China has boomed, since direct flights were established between Manchester and Beijing.
English Lakes Hotels and Windermere Lakes Cruises have reported huge increases in Chinese visitors since the link was created two years ago.
Jennifer Cormack from The Lake District China Forum said: "The Lake District has seen incredible growth in the number of tourists from China since 2016, creating jobs and bringing success to our local businesses. Having a direct flight from Beijing into Manchester has opened an entirely new itinerary for Chinese visitors, as we see more independent travellers, students and group tours wanting to experience The Lake District during their stay in the UK."
Joe Cobb of the Lake District Country Hotels and Chair of the Lake District Hoteliers forum said: "There is clearly a positive Impact. Trying to quantify it could be tricky however as not all of our guests state their address and there are shortfalls in our PMS (booking system). The information that is available to me however, suggests that room nights from year to year have almost doubled at one of our properties and the others have shown strong growth.
"In my opinion, the enhancement of the routes from China to Manchester, have a strong correlation to growth in average room rates within the Lake District. We know that the Chinese market are the highest spenders per capita and clearly have a strong affiliation with the UK and the Lake District in particular. Business is often London centric, so for Manchester Airport to be able to open doors, it is greatly appreciated and well received during this difficult period for hospitality businesses."
Barry Leahey, Managing Director of Playdale Playgrounds in Ulverston, Cumbria said: "Playdale now exports to 49 countries around the world. However, despite having no orders from China prior to the direct route launch, it is now a major market for us, with a tenth of all exports going to China. We have seen a 30% increase in exports to China this year and our work includes the Olympic Park Playground in Beijing which has been featured by CCTV and China Weekly."