Clearing The Plastic From Cumbrian Beauty Spots
18 October 2018, 06:00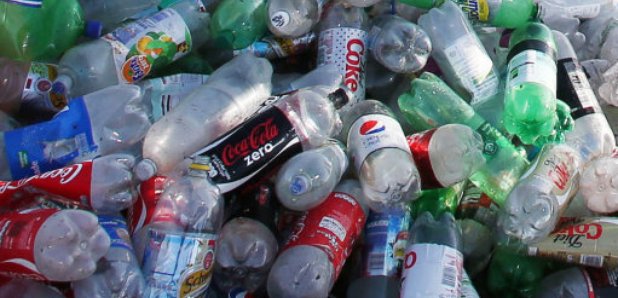 The plastic bottles collected will be used as evidence to get the government to introduce a bottle deposit scheme
Environmentalists are demanding the government bring in a single-use bottle deposit scheme, so beauty spots like Lake Windermere aren't ruined by plastic.
Thousands of people across the North West are taking to beaches, rivers and beauty spots to clean up plastic.
Surfers Against Sewage have organised hundreds of clean ups across the region to tackle the problem of rubbish.
So far this year 2,974kg of plastic pollution has been removed from beaches.
An Autumn Beach Clean at Cockshott Point in Bowness-on-Windermere's been organised for Wednesday 24th of October 2018.
Taylor Taylor Butler-Eldridge and explains why it's needed after a busy summer:
"We've had a hige influx of tourism, the use of single use plastics and there's problems with the waste management there".
The plastic collected will be used to to lobby the government to introduce a bottle deposit scheme. It'll see a cost put on single-use bottles similar to the carrier bag charge in supermarkets, Taylor added:
"At the minute a single use plastic bottle is worthless, if you put a 10p value on it, do you think you'd see that lying around? Plastic does not bio-degrade, it fragments so every piece that has ever been prodiced on this planet still exists today".