Cllr: "Northern Should Help Undo Damage"
20 June 2018, 11:44 | Updated: 20 June 2018, 13:53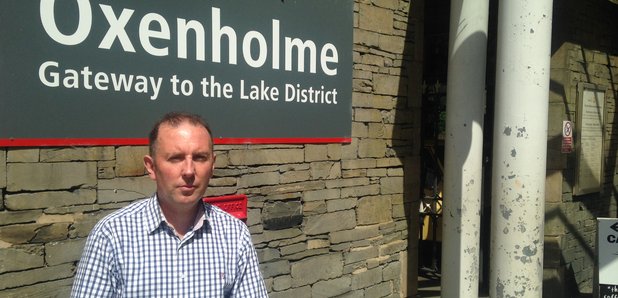 Northern will fund a tourism marketing campaign for the Lake District.
Delays, cancellations - more more recently the complete suspension of train services, have caused massive disruption for holidaymakers.
South Lakes councillor James Airey says it's right the operator should help promote the area as being open for business.
Councillor Airey (pictured), the Conservative Group leader on Cumbria County Council, wrote to the Rail Industry Group's Chief Executive, Paul Plummer, asking him to support calls for Northern to provide funding for a major marketing campaign for the Lakes.
Councillor Airey said: "Following the recent disruption to services on the Lakes Line, Northern has a duty to help Cumbria Tourism get the message across that South Lakeland is open for business.
"As the industry body for every rail company in the UK there is also an obligation on the Rail Delivery Group to get behind these calls for its member to do the right thing and provide funding for this important marketing campaign."
Local MP Tim Farron has welcomed the commitments from the Government to get Northern Rail to fund a marketing campaign.
Rail minister Jo Johnson also confirmed that that Northern would be funding the campaign.

Mr Farron said: "There can be no doubt that the last few months have had a really negative impact on the Lake District's reputation.

"What's really important, following our success of getting trains back on the rails on the Lakes Line this week, is to send out a clear message that the Lake District is very much open for business.

"I'm extremely grateful to Gill Haigh at Cumbria Tourism for putting forward a detailed plan for a medium-term campaign and to ministers for backing it so that the Lake District continues to be a great place for people to visit and spend money."

This week, the Government provided funding to enable West Coast Railways to run a free shuttle service on the line while Northern's temporary replacement bus services remain in operation.