Council "Optimistic" About Lakes Trains
14 June 2018, 07:06 | Updated: 14 June 2018, 07:08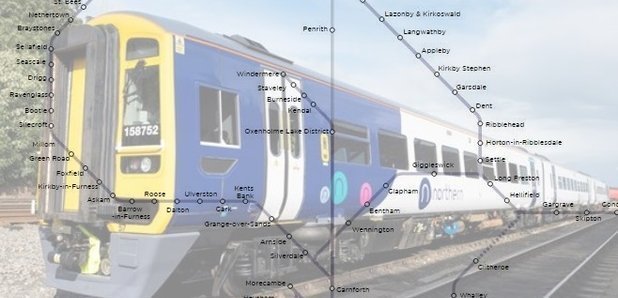 We could have trains running on the Lakes Line next month.
Councillors have met with Transport for the North about getting a direct shuttle between Windermere and Oxenholme.
The County Council says it's "optimistic".
Struggling operator Northern has suspended all trains until early July.
Cllr Keith Little, Cabinet Member for Transport said: "Following a frank and honest conversation regarding the significant rail service disruption across the network, and in particular the Lakes Line, we are confident that Northern Rail have listened to our concerns about the significant disruption that these problems are causing our local residents, businesses and tourists alike.
"We are confident that by early July we will have an acceptable solution in place and we will be very disappointed if that solution does not include a rail shuttle from Oxenholme to Windermere.
"Details are still to be finalised but we are optimistic that this meet the expectations of most people and crucially alleviate road traffic, in particular in the Kendal area."