Council Trial Seagull Proof Refuse Sacks
14 August 2018, 07:33 | Updated: 14 August 2018, 07:45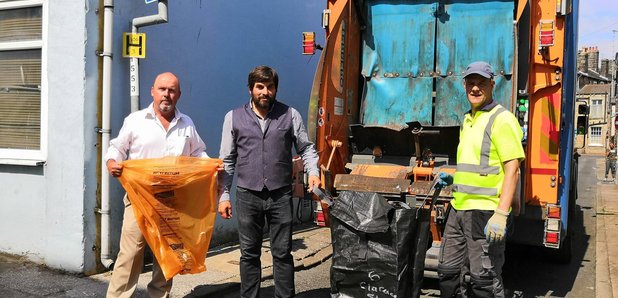 The seagull reign of terror over Morecambe's rubbish could be over.
The council's trialing beak-proof refuse sacks to stop the birds leaving a trail of destruction.
Coun Brendan Hughes, Cabinet member for environmental services, said: "Many properties in Morecambe which don't have room for wheelie bins have no other option than to use the orange bags we provide and put them out on the street. Once these are torn apart, the contents become easy prey for hungry seagulls and other scavengers and end up blowing away and making a mess on our streets which then needs to be dealt with by our street cleansing teams.
"We are therefore hoping that the seagull proof sacks which area easy to store and will hold up to three full bin bags, will protect people's waste help to keep out streets clean and tidy by reducing litter."
John O'Neill, Manager of Morecambe BID, said: "Although seagulls are integral to the fabric of a seaside town, for many of those living and working there on a daily basis, they can be a genuine nuisance. In their search of a ready meal, they can have a detrimental effect on the attractiveness of an area, ripping open bin bags and leaving unsightly rubbish strewn across the street.
"Depriving seagulls and other scavengers, including rodents, of this fast-food option by using seagull-proof sacks is certainly a good start and if this trial is a success it is hoped that this mans of storage could be made available to others."