County Lines Dealers Jailed
13 October 2018, 05:22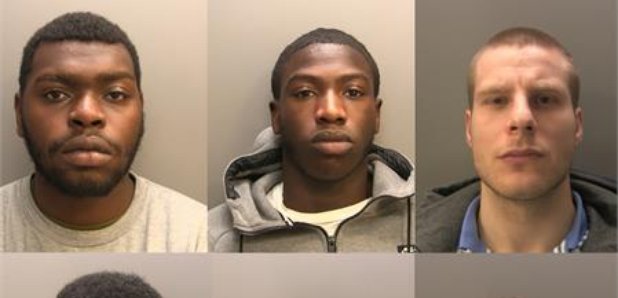 A gang were sentenced today at Burnley Crown Court, after pleading guilty to Conspiracy to Supply Class A Drugs namely heroin and crack cocaine.
Police had their first intervention with this Organised Crime Group in early December 2017 when they raided a property in Barrow. In excess of 200 street deals were recovered and cash.

On the 26th April 2018 Operation Titanic came to a conclusion when coordinated strikes took place in Preston and Manchester. Warrants were executed by Cumbria Constabulary at the addresses of Olaloko and Adebayo, supported by officers from Manchester, and Lancashire police.
The 'NATION' dealer line along with large amounts of Class A drugs were found at the home address of Adebayo. Item used to prepare crack cocaine were located on the premises including a large amount of cutting agents and bi carbonate of soda.
When police searched the address of Olaloko they also found large amounts of Class A drugs and articles which suggested that they were being prepared for onward supply. Various bladed articles were also recovered.
A spokesperson from South Cumbria Drug Squad said:
"These men operated as a sophisticated and relentless organised crime group. They targeted vulnerable people to facilitate their illegal activity and used fear and intimidation to operate their business.
"As is common with the County Lines activity a mobile phone known as 'the line' was used to contact users to set up deals. With extensive and good work by officers we were able to show links between the line and the offenders.
"During this operation officers not only removed drugs that were destined to be sold on the streets, but a substantial quantity of dangerous weapons were taken out of the hands of those potentially intending to use them for harm.
"Today's sentencing is further evidence of our commitment to tackling the County Lines drug supply model which is in use across the UK.
"The sentences handed out to these men show that this type of criminality will not be tolerated in Cumbria. Anyone found to be involved in the supply of controlled drugs should be aware that we will use all available powers available to us to make sure those committing offences are brought to justice."