Crack Down On Anti-Social Behaviour In Barrow
3 November 2018, 05:44 | Updated: 3 November 2018, 05:54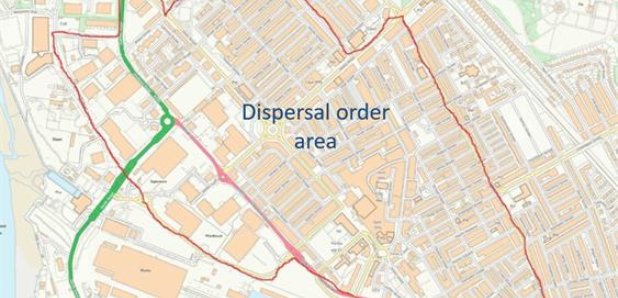 There's been an increase in incidents during half term
Cumbria Police are putting further actions in place to tackling youth antisocial behaviour in Barrow.
Issues including common assaults, public order offences, criminal damage and arson have been reported in the town centre, with a marked increase over half term.
In the on-going efforts to tackle the problem a Dispersal Order has been granted.
The dispersal will cover the area pictured and will be in effect from 6pm on Saturday 3rd until 7am on Sunday 4th of November.
A Dispersal Order provides officers with additional powers to remove individuals from an area if they are committing, or are likely to commit, an act of antisocial behaviour. Individuals asked to leave an area will be issued with a notice to leave the area immediately for a period of time, up to 48 hours. Those that are issued with a notice and do not comply commit a criminal offence and could face arrest.
The order is the latest in a long line of proactive measures taken to tackle issues of antisocial behaviour in the town.
The initiatives and actions have included:
- Running sports initiatives to engage with youths
- Educational talks in schools
- Hi visibility patrols
- Arrests for various offences including ABH Assault
- Improving security through crime prevention measures with partner agencies for areas repeatedly targeted within the town.
Officers also visited certain businesses premises to make them aware that their Wi-Fi connections which were being left open during the evenings were a big attraction for groups of youths to gather and connect to through their phones. Officers offered advice in relation to this identified issue.
Sergeant Sara Seath said: "Youth antisocial behaviour is distressing for those members of the community who suffer from it on a regular basis and feel it impacts on their quality of life. It can cause a climate of fear within communities and police will continue to work alongside partner agencies to tackle and reduce the problem in areas where people are affected.
"It is a shame it has had to come to a Dispersal Order but it is a positive step for us in the tackling anti-social behaviour. However, it is merely the latest step in a long line of work which has been and will continue to be on-going.
"It is important for people to know that antisocial behaviour is, and continues to be, a priority for our officers in Barrow and we will continue to work closely with shopkeepers, community leaders, other partners and the local community to tackle this unacceptable behaviour."