Cumbria Braced For Storm Callum
10 October 2018, 15:01 | Updated: 10 October 2018, 15:07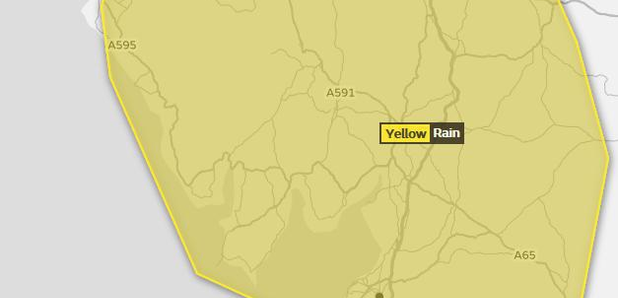 A yellow weather warning is in place for Friday and Saturday
The third storm of the season has now been named.
Storm Callum is set to hit the UK on Friday and Saturday with the Lake District, Scotland and Wales expected to be the worst affected areas.
Callum will bring strong winds and gales to Cumbria.
A Yellow Rain Warning is in place from 6am to midnight on Friday for heavy, slow moving, rain that will affect Cumbria and parts of North West England and Wales. Areas of high ground could see over 60 mm of rain in 12 hours with some exposed locations seeing as much as 100 mm by the end of the day. There is the potential for flooding in these areas.
Chief Meteorologist Frank Saunders, said; "Strong winds at this time of year can increase the rate of leaf fall which can potentially block drains or culverts and, with the heavy rainfall expected over Friday and Saturday, could well heighten the potential for flooding. There is also a risk that the high winds associated with Storm Callum, combined with high tides, may lead to some coastal impacts due to large waves."