Cumbria PCC To Fund CSE Schools Play
19 April 2018, 11:42 | Updated: 19 April 2018, 11:49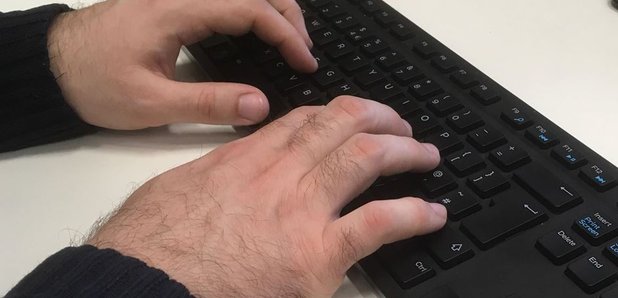 Cumbria's Police and Crime Commissioner is funding a national theatre production company to raise awareness of child sexual exploitation.
Peter McCall says he'll put money towards the powerful play "Chelsea's Choice" for the third year running.
It's put on in schools across the county by not-for-profit organisation AlterEgo Creative Solutions.
More than 5,400 students saw the play last year, and of those surveyed, almost 99% said they had a far better understanding of the issues involved, and what was involved in the 'grooming process'.
Almost 98% said that they now understood that boys, as well as girls, can be victims of grooming and sexual exploitation too.
Speaking about Chelsea's Choice, Peter McCall said: "I'm really pleased to support this production as tackling online sex crime and supporting our young people are two of the high priority objectives in our Police and Crime Plan. Therefore, any initiative that helps us to keep our youngsters safe is to be welcomed.
"I know that last year's programme of performances proved very worthwhile, and I am looking forward to seeing a number of productions over the coming weeks.
"The statistics show quite clearly how impactful the play was on those that saw it, resulting in far better informed youngsters, who will hopefully now be less likely to become victims."
Detective Inspector, Dan StQuintin said: "Chelsea's Choice is a brilliant way to engage and educate young people, and I am so pleased it is returning to Cumbria for the third year running.
"Last year's success shows how important it is to keep getting the CSE message out, and this year's production will allow hundreds more young people to gain vital knowledge and understanding.
"CSE can take many forms and children and teenagers might not realise they are being exploited at the time, this can cause a lot of damage to their physical, emotional and psychological health as they come to realise that they have been a victim.
"With multiagency backing this play provides a wider offering to schools, duly recognising this crimes serious nature and impact on victims.
"It also provides an opportunity for parents, police officers, teachers and other professionals to have their awareness heightened in relation to CSE.
"Throughout these events young people and parents will be signposted to where they can get support, or advise them what to do if they think a friend has become a victim of CSE.
"We work hard to protect children and vulnerable people in Cumbria, but the ongoing support of the public, especially parents, friends, relatives and neighbours is vital to keeping us informed and putting an end to CSE, so I'd like to urge people, if they see or know something, to report it."