Cumbrian Hotels Used As Pop-Up Brothels
27 March 2018, 10:31 | Updated: 27 March 2018, 10:33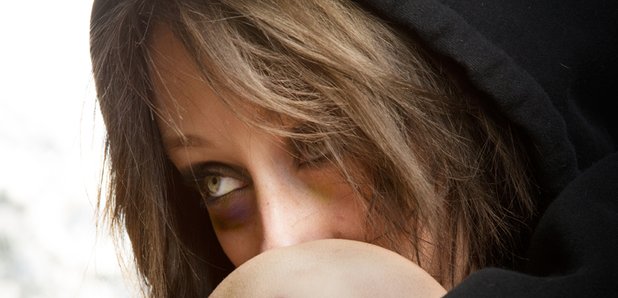 Sex slaves are being put up in Cumbrian hotels and B&Bs, with the rooms used as "pop-up" brothels.
The county's police are appealing for hoteliers and landlords to report suspected cases of modern slavery or human trafficking.
The campaign's called "Do Disturb" - between January 2016 and early 2018 calls to the force have helped save 33 victims.
Temporary Detective Superintendent Lesley Hanson, Modern Slavery Lead for Cumbria Constabulary, said: "Those that are victims of modern slavery are subjected to some of the most horrific crimes imaginable.
"Some may hold the perception that these type of offences are unlikely to be happening in this county and are issues for larger-populated areas of the UK. This is simply incorrect, modern slavery and human trafficking can occur in any community with victims feeling so isolated.
"As part of our efforts to raise awareness we are looking to inform private landlords and hoteliers of how those committing these offences often look to accommodate their victims in rented accommodation. I would ask any landlord, hotel or B&B staff to ensure they know exactly who is renting their premises and look out for the signs. If they have any concerns about the welfare of those living and working there, or suspicions about the financial arrangements, they should contact police.
"A significant proportion of trafficking is undertaken through travel and tourism businesses which, by their nature, facilitate the movement and accommodation of traffickers and their victims. We know that pop-up brothels are set up across the county and there are victims forced into prostitution.
"If we receive live information that there is potentially offences happening we can make swift enquires which can help end the pain and suffering for victims.
"I hope that by running such a campaign will encourage hoteliers, private landlords and letting agents to be vigilant about what is happening in their properties and that they 'Do Disturb' potential offences by reporting information to police."
Police and Crime Commissioner Peter McCall said: "Modern slavery IS happening in Cumbria, no matter what people think - which is why we must do what we can to raise awareness, and why I am supporting this campaign. By targeting those that are likely to come into contact with victims and perpetrators of this abhorrent crime, we hope that we receive more evidence and intelligence to be able to safeguard victims, and bring the perpetrators to justice."